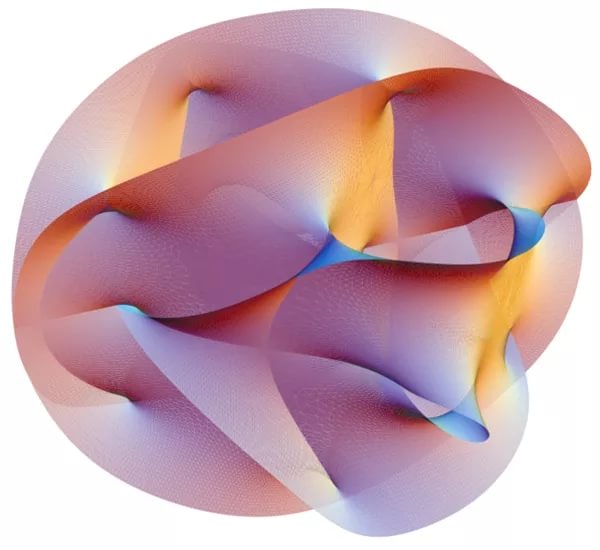 PRIMUS Institute
We will be opening new public websites in early 2019. Further below is a link to the pages of the predecessor Institute for Innovative Study and within it, the LEAPS Lab (Laboratory for Emergent Adaptive Processes and Systems). For further information, contact us via +1 (505) 926-1399 or by email to contact@tdyn.org.

PRIMUS Institute of Foundational Physics is a private non-profit research-focused organization dedicated to basic theoretical research within the Fundamental Sciences of Geometry, Mathematics, Physics, and their relations and implications in Biology and Informatics.
The focal topics of research are questions of information, form, structure, order, complexity, emergence, interconnectedness, interdependence, singularity, stability and permanence within the basic sciences. Topics of investigation range from fundamental theoretical issues in quantum and relativistic physics, cosmology, particle and condensed matter physics, topology, set theory, number theory, control theory, cybernetics, theoretical biology, genetics, epigenetics, and neuroscience.
There is a faculty comprised of Fellows, Mentors, Researchers and Visitors. There is an organizational affiliation with one or multiple universities and other institutes but the institute is independent from any other institution. (The mission and activities are consistent and similar to some of the original motivations and founding ideas of the Institute for Advanced Study, Perimeter, Kavli, and a few others, as well as to the Institute for Innovative Study.)
There are three Institute Programs in which PRIMUS is the primary program lead, each being an engagement in long-term collaborative research and development. These are:
(Primary Programs)
1. Reflexive Topological Dynamics (RTD) – theoretical investigations, encompassing quantum relativity, quantum gravity, spacetime emergence, particle emergence and cosmological topics.
2. Teranod - basic theoretical and applied research and development in the areas of controlled and low-temperature nuclear fusion and transmutation and in the field of subatomic particle transformation/transmutation.
3. NeoPlexus – theoretical and applied research, directed toward the technical implementation of Generalized and Heterogeneous Computing (including quantum computing and communication). The initial and full but non-exclusive commercial license of NeoPlexus technologies is assigned to Intelligence Renaissance Industries.
(Additional Program Activity, in order of engagement attention and involvement)
4. Seldon – PRIMUS focus is upon the theoretical and computational elements including complex systems, non-linear dynamics and the use of quantum information technology models.
5. TETRAD Seminars
Link to original (predecessor) Institute for Innovative Study and LEAPS Laboratory